Devotion for October 27, 2021 from Pastor Tim Huff:
Let the Love of Jesus Shine Through.
As I am sure all of you know, Halloween is coming soon. Many will dress up in costumes and go trick-or-treating. If you do, remember to be safe.
Pastor Tia and Pastor Barbara have already written devotions regarding Reformation and Halloween, I am going to add mine to the list.
I am guessing at some point, many of us have carved pumpkins. We have either made a Jack o' Lantern or some other design. If you have, you know that the first thing you do after selecting the perfect one is to clean up your pumpkin by washing off the dirt and mud.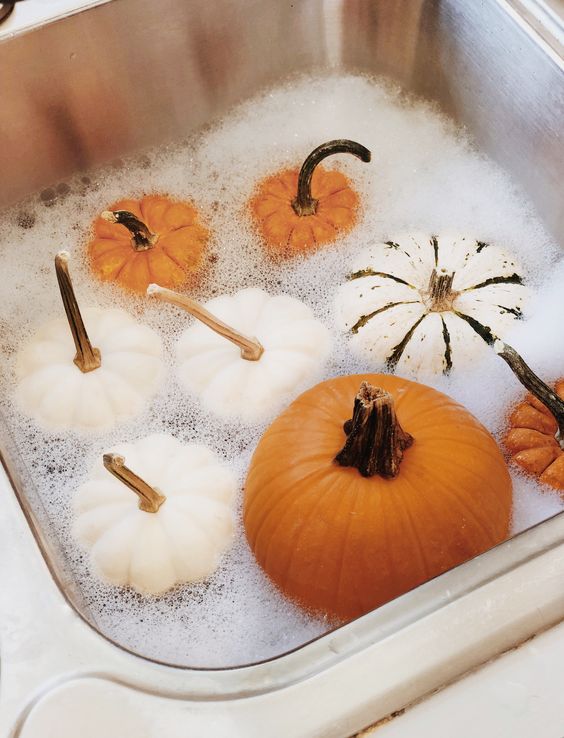 "But you have been washed, consecrated and justified in the name of our Savior Jesus Christ and in the Spirit of our God." (1 Corinthians 6:11 The Inclusive Bible)
Then you cut a hole in the top of the pumpkin and clean out the inside. You scoop out all the seeds and "yucky stuff." Okay, the proper name is fibrous strands. There are a lot of names for this slimy, mushy, mass of strings and seeds. They include brains, guts, sinew, goop, goo, pumpkin slime, and just plain old "yucky stuff".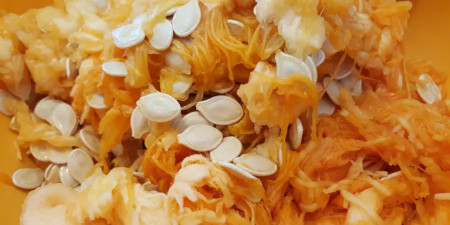 The next thing you do is carve your design. You might use a stencil or "free form." After you have carved your pumpkin the next step is to put a light inside. When you turn the light on all the features of your carving are illuminated! Finally, when all is finished, you place your pumpkin in the window, front step or porch so that all who pass by will see your masterpiece!
You know, I was thinking. This is a pretty good example of our daily Baptismal washing. Christ picks us up and cleanses our lives of sin and brokenness. Jesus removes all the yucky thoughts and the seeds of anger, fear, hate, and selfishness that we have inside. This then lets the light of the Spirit inside each of us shine for all the world to see.
As you go through these remaining days of October, pause when you see a carved pumpkin and give thanks for the light of God which shines through both you and your neighbor!
"In the same way, your light must shine before others so that they may see your good acts and give praise to your Abba God in heaven." (Matthew 5:16, The Inclusive Bible)
Pastor Tim