Devotion for April 20, 2021 from Pastor Tim Huff of Holy Trinity Lutheran Church:
Earth Day is April 22, 2021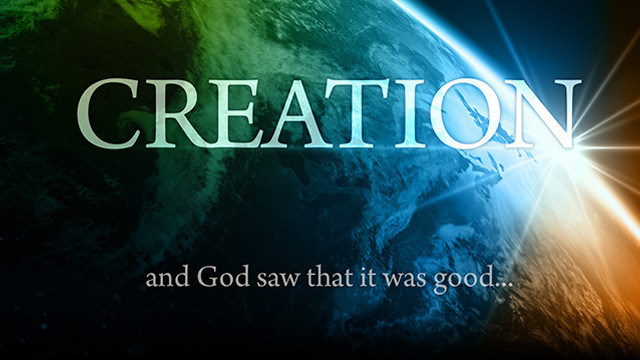 "Yahweh reigns supreme! …Let the heavens be glad; let the earth rejoice;
let the sea roar and all that it holds! Let the fields exult and all that is in them!
Let all the trees of the forest sing for joy"
Psalm 96:10-12 from The Inclusive Bible
Ever wonder how Earth Day began? The first Earth Day was held on April 22, 1970, when San Francisco activist John McConnell and Wisconsin Senator Gaylord Nelson separately asked Americans to join in a grassroots demonstration centering on environmental issues. McConnell originally had chosen the spring equinox (March 20, 1970), but Nelson chose April 22, which ended up becoming the official celebration date.
Today, not only is Earth Day a day meant to increase awareness of environmental problems, but also it is a time for many communities to gather together to clean up litter, plant trees, or simply reflect on the beauty of nature.
In preparing for this devotion, I found a great organization called: Lutherans Restoring Creation (www.LutheransRestoringCreation.org)
Lutherans Restoring Creation is a grassroots movement promoting care for creation in the Evangelical Lutheran Church in America. They accomplish this by cultivating a community of dedicated stewards of earth and neighbor who proclaim God's promise of hope and healing for all.
I have included throughout this devotion, portions of their "A Creation-focused Worship Service" as well as reflection questions. This devotion is best done outside if possible surrounded by God's Creation. If you are not able to go outside find some of your favorite nature pictures and enjoy them.
Call to Worship
We enter the song of Creation!
Earth cradles our ancestors, birthing new life.
We enter the prayer of Creation!
Sky brings darkness and light, holds storms and the stars.
We enter the praise of Creation!
Mountains peaked with snow, hills swaying with grasses.
We enter the silence of Creation!
Humanity between the ground and the heavens.
We come here, humbly, as one earthly family to worship our Creator: the giver of form, the maker of space.
Amen.
 Reflection:
Take a few minutes to find and observe one of God's creatures. What does this creation say to you about God and God's nature? 
Confession & Forgiveness
Blessed be the holy Trinity, One God, who calls forth Creation, evokes praise from Creation, and stirs life in Creation.
Amen.
God of righteousness and justice,
You have made the Earth and all that is in it, but we have failed to honor your good work. We do not recognize your presence among us, and our hardened hearts do not hear Creation's cry. We have made your good land a desolation, and we dishonor your image in our neighbors. Forgive us, in your steadfast love, O God, for trampling your vineyards and polluting your sky. On your holy mountain, call us again to be stewards of your Earth and to join all Creation in songs of praise. Amen.
Rejoice, for the Incarnate Word has come to you. Laying aside all heavenly glory, the Servant of all is obedient unto death to make of you and all the Earth a new Creation. Rejoice, for Christ, from whom nothing can separate you, forgives you all your sins. Rejoice, for the One whose name is majestic in all the Earth raises you up to newness of life.
Amen.
Reflection:
Do you agree that as a people we have forgotten who we are and our relationship to creation? Do you think that you have forgotten who and whose you are? Why or why not? What do we need to seek forgiveness for? What do you need to remember? And what do we need to change?
Prayer of the Day
Sovereign of the universe, your first covenant of mercy was with every living creature. When your beloved Son came among us, the waters of the river welcomed him, the heavens opened to greet his arrival, the animals of the wilderness drew near as his companions. With all the world's people, may we who are washed into new life through baptism seek the way of your new creation, the way of justice and care, mercy and peace; through Jesus Christ, our Savior and Lord.
Amen.
Reflection:
Chief Seattle writes "The earth does not belong to us, we belong to the earth", what does belonging to something imply? How does us belonging to earth change our relationship with it and with the other creatures around us? What have you learned about our connection to all of creation?
Dismissal
Go in peace. Care for Creation.
Thanks be to God.
Remember, social distancing doesn't mean that we can't go outside and enjoy nature, as long as we do so responsibly! Nature is not canceled!
Pastor Tim