Hi, Everybody:
This Sunday, November 8, is the 23rd Sunday after Pentecost and Scrip Sunday(remember the Gift Card Drive for Adopt an Angel).  The now-usual Online Worship Service video will be available, and Zoom Coffee Chat, Communion, and Adult Forum are at the usual times with same Zoom info (more about Adult Forum in the next paragraph).  Confirmation students will join Adult Forum once again this Sunday.
Thank you to Kathleen and Leah Keating for their excellent presentations on Romania for the past two weeks of Adult Forum.  This Sunday Join Dean Sieglaff for Adult Forum where he will be offering a presentation on the Star of Bethlehem.  Find answers to the following questions:  Who were the magi?  Could their observations, popularized in scripture, possibly be consistent with known astronomical principles?  How can modern technology allow anybody to explore the heavens over Jerusalem around the time of Christ's birth?  It's bound to be illuminating!
Christ the King Lutheran Church in Fremont is graciously inviting us to participate in a couple of their Advent activities:  Making Advent Wreaths and Christmas Caroling to shut-ins.  Click here for information on Making Your Own Advent Wreath.  We don't have all the details yet for their physical distancing version of caroling, but if you are interested, let us know and we'll pass that information along to Christ the King.
Christmas is coming (Ouch! Stop throwing stuff at me – I know it's only just the beginning of November!).  This year will require us to work ahead a little to get everything done for the pre-recorded and live-streaming Christmas Eve services and the first Sunday of Christmas.  You can help!  We are looking for Christmas photos to accompany some of the Christmas carols during the services – possibly with themes:  pictures of your nativity scenes or crèches to go with "Away in a Manger", old family Christmas snapshots for "Joy to the World", or baby's first Christmas photos for that traditional carol "What the Heck Child Is THIS?"  So start rummaging through those Christmas pics and send digital copies of the ones you'd like to share to Carmen at carmenjblair@gmail.com.  If you're taking new photos, please make them landscape/horizontal.  They look much better in the videos.
Our parking lot is open!  Thanks so much to Jim Dalton and Boy Scout Troop #132 along with Jamie and Guerra Construction who all did a fabulous job.  Let's try to make it last by avoiding sharp turns or sudden accelerations (no more spinning doughnuts – I'm looking at you, Leilani!).  Here are some pictures of what it looks like now (that's John Williams on the roof in the first photo pretending he actually had something to do with it).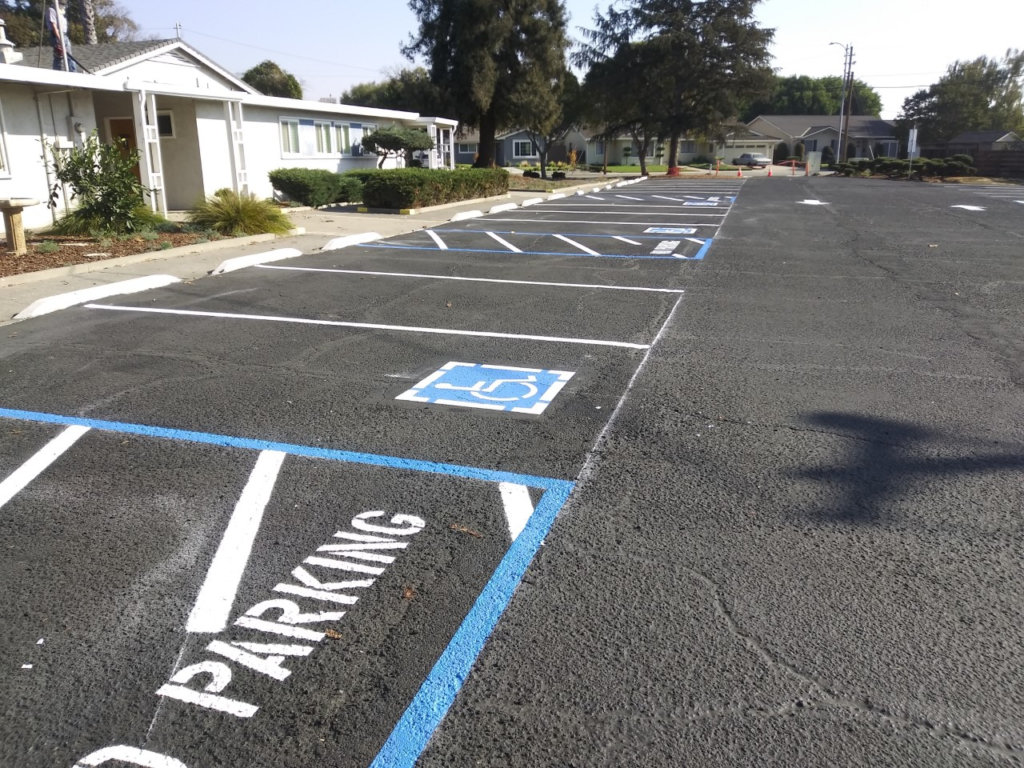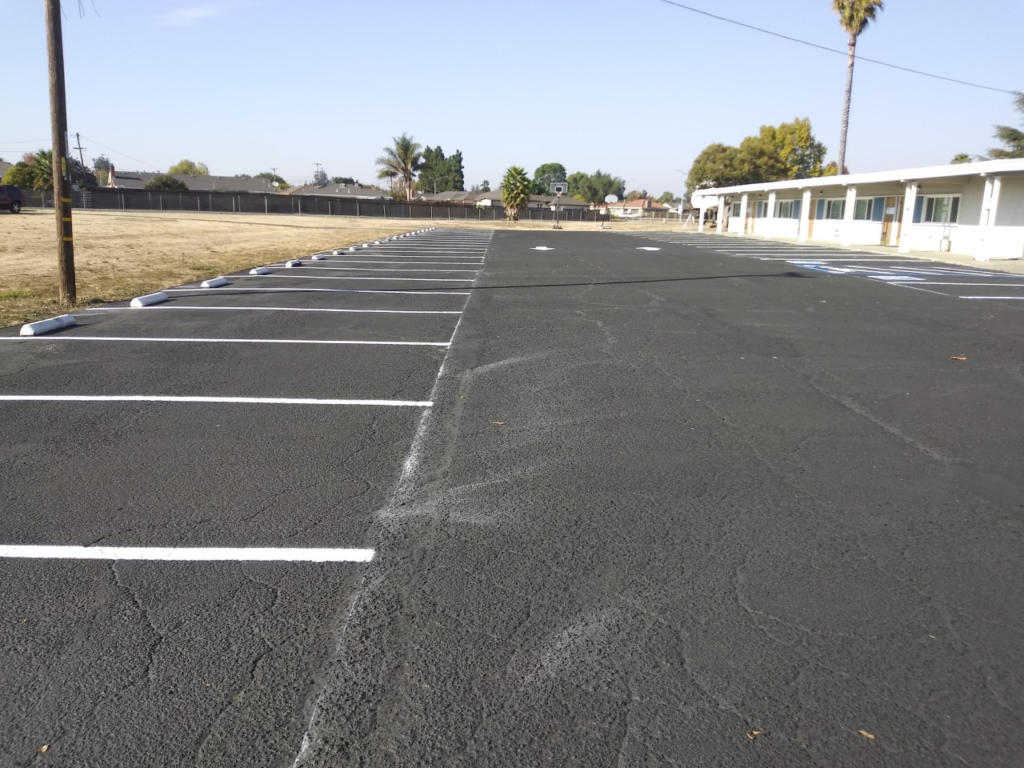 – Keith, your friendly Parish Life Coordinator (i.e. Church Secretary)