Devotion for June 1, 2020
Dear Church,
Today, June 1st, is the National Day of Mourning. I just realized this last night and am sharing it with you.
Let us pray,
Most merciful God, whose wisdom is beyond our understanding, deal graciously with all who grieve. Surround them with your love, that they may not be overwhelmed by their loss, but have confidence in your goodness, and strength to meet the days to come; through Jesus Christ, our Savior and Lord. Amen (Evangelical Lutheran Worship)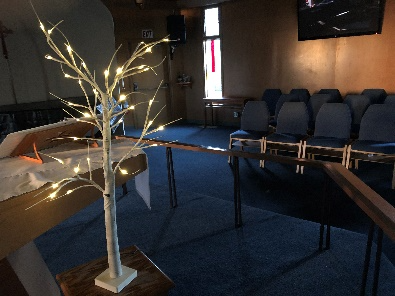 Now, as we move past 100,000 deaths and growing from Covid-19, I don't want to forget the sacrifices that have been made by you, and by so many others, that have kept this tragic number far below what it could have been. Thanks be to God for your commitment to one another's safety. Keep up the good work and I pray that the Holy Spirit's work will keep up your spirit in this difficult time. Take very good care of yourselves! By doing that, you take care of others.
Love in Christ,
Pastor Barbara
Here is the announcement from our Synod for more information.
https://myemail.constantcontact.com/Tomorrow—June-1—a-National-Day-of-Mourning-and-Lament.html?soid=1102312378841&aid=qL_YsTt59nQ